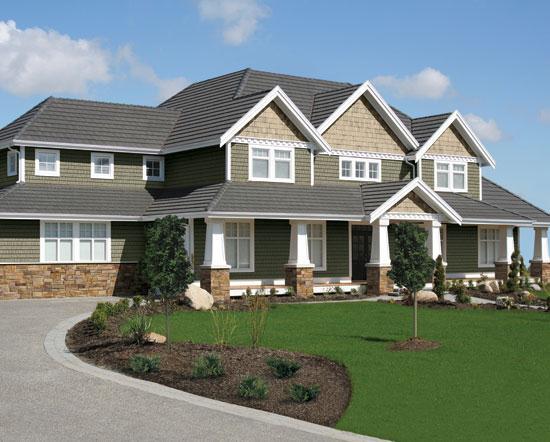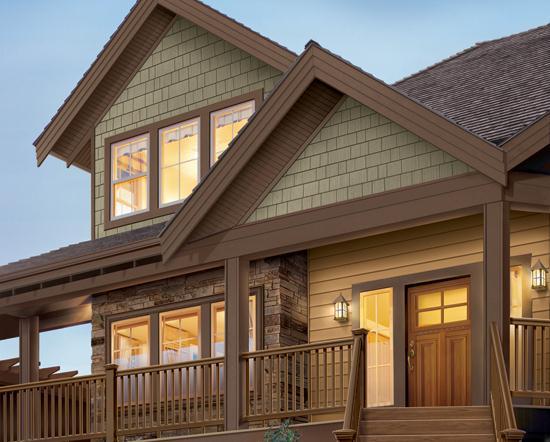 Portsmouth™ Cedar Shingles
Portsmouth™ 8' Cedar Shingles
Your home's curb appeal is greatly enhanced when you have siding that gives light and shadow a chance to play.  8' Long Length Cedar Shingles has a uniquely rich character and grain that give it a virtually seamless look and leave less space for weather and pests to penetrate. And the additional length is also more sustainable, providing a faster install with less job site material waste.
You can't force warmth and character, and Portsmouth™ Cedar Shingles provides it naturally. This conventional shingle style—when combined with stone and clapboard—delivers a stunning and inviting exterior that can change the pace of a design from "ho-hum" to "welcome home."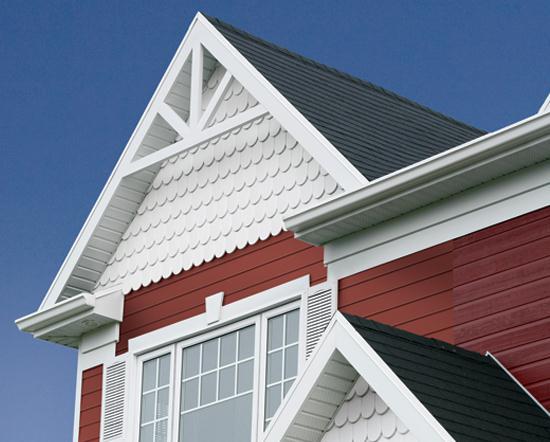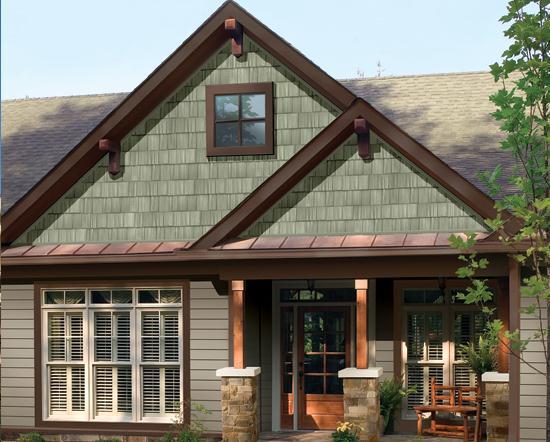 Portsmouth™ Hand-Split Shake
Portsmouth™ Half Rounds fully accent and distinguish exteriors and will add instant appeal to your home. Use them to add interest to the simplest cottage or embellish gables for a classic finishing touch. These curved details are the perfect way to make your home stand out. You can't help but call them "charming." We dare you.
There's something about hand splitting shingles that transforms each individual piece into something enchanting and rustic. The rich, deeply ingrained surfaces of Hand-Split Portsmouth™ Shake are patterned from real split cedar and carry the same authentic presence and intense shadows as hand-split wood. Get ready to give your home more dimension and drama.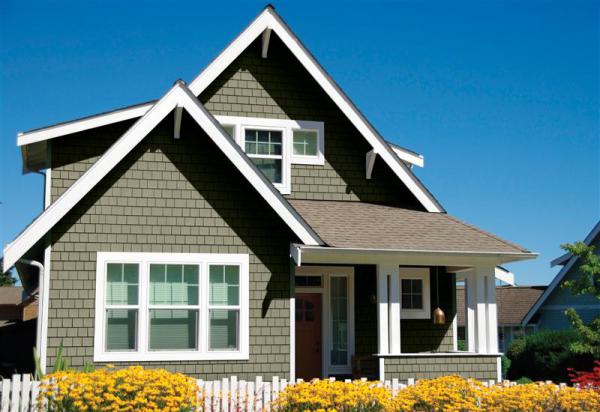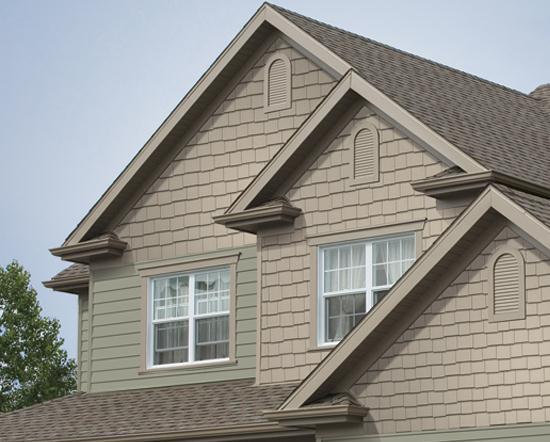 Portsmouth™ Shake and Shingles - V-Pro™ Series
Portsmouth™ Staggered Edge Shingles
Portsmouth™ Shake & Shingles' new V-Pro™ Series has it all: warmth,character, dimension and the beauty of no maintenance worries.
Create unprecedented levels of eye candy with Portsmouth™ Staggered Edge Shingles. Its varied appearance really multitasks—adding dimension, tying gables and other elements into your overall design and providing a dramatic contrast to stone or clapboard. Staggered Edge Shingles adds the richness of real wood to your home while unifying it with a sense of simplicity. More multitasking.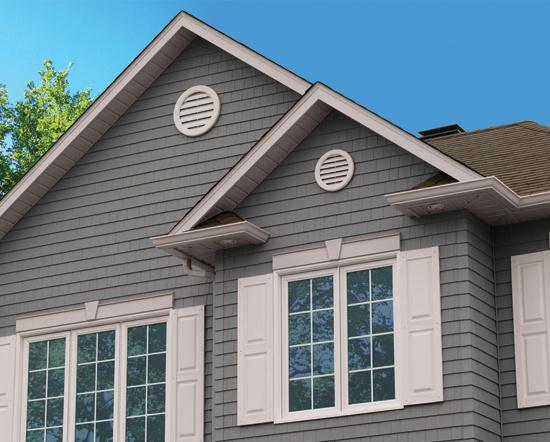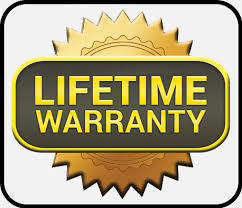 Portsmouth™ T45 Perfection Shingles
Portsmouth™ T45 Perfection Shingles—with its subtle, natural cedar grain and nicely defined shadow lines—transports your home to the coast of New England without the moving costs, and all kidding aside, without the costly maintenance associated with real wood.
​